Shop the Best Under the Sink Water Filtration Systems
One water filter you won't have to think twice about
Professional-grade under the sink water filtration systems for your home or office
Our premium under sink water filtration systems are manufactured by 3M and Pentair, America's leading producers of commercial-grade water filtration technologies for industries that cannot compromise on water quality. They are designed not only to meet but actually exceed the industry-accredited water filtration standards required for the most demanding applications.
The XL7000
High-performance Water Filtration Under the Sink
Install it under the sink and forget it. This multi-stage water filter within a single cartridge delivers bottled water quality more efficiently, reliably, and for longer than any other water filtration system out there.
SHOP XL7000
Industry experts
During our 20+ years of operation, we've maintained an unvarying commitment to delivering premium water filtration solutions.
Single high-capacity filters
One multi-stage encapsulated, sterile cartridge assures extraordinary longevity and ease of cartridge replacement requiring no tools and no more than two minutes to replace.
NSF certified
All our filters are certified by NSF Standards 42 and 53 – the only drinking water certifications that matter – giving you the confidence and peace of mind you need.
High-quality build
Manufactured for us by world leaders 3M and Pentair to exceed even their own standards for high performance, all filters are factory-warranted.
Why trust
Better Waters?
Our deep bench of expertise has 20+ years of experience in the filtration industry, providing exceptional quality water tech solutions in residential, commercial, and industrial arenas. We are passionate about resolving the many and often complex challenges presented by municipal tap water. The filter options we offer are the product of our unwavering dedication to the highest quality and most cost-effective solutions.

We provide filtration for numerous high-profile residential and commercial buildings, hotels, stadiums, healthcare institutions, Fortune 500 companies, restaurants, and many thousands of private homes. We hold ongoing relationships with principal stakeholders in the construction industry including New York's most active real estate developers, mechanical engineering firms and contractors.
Introducing Better Waters
3M Manufactured Under-the-Sink Water Filtration Systems - the pinnacle of water purification technology. Unparalleled in performance, reliability, and convenience, these state-of-the-art devices have set the new standard for water filtration in the market.
With Better Waters, pristine and refreshing water is just a turn of the tap away. Designed to be installed discreetly under the sink, these filtration systems effectively remove impurities, contaminants, and unwanted odors, ensuring every drop of water that reaches your glass is of the highest quality.
One of the key reasons why Better Waters 3M stands head and shoulders above the competition is its cutting-edge filtration technology. Equipped with advanced multi-stage filtration mechanisms, these systems go beyond mere water purification. They employ a combination of activated carbon filters, sediment filters, and specialized membranes to eliminate chlorine, heavy metals, sediment, harmful bacteria, and even emerging contaminants, providing you with water that is not only clean but also safe for consumption.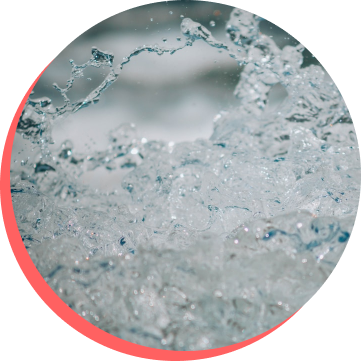 Moreover, the superior craftsmanship and attention to detail put into the manufacturing process of Better Waters 3M guarantees unmatched durability and reliability. These systems are built to last, with high-quality materials and components that undergo rigorous testing to ensure long-term performance without compromise.
Convenience is another area where Better Waters 3M shines. The under-the-sink installation ensures minimal interference with your kitchen aesthetics while maximizing space utilization. The intuitive and user-friendly design allows for easy filter replacements and maintenance, ensuring a hassle-free experience for users.
When it comes to water filtration, nothing compares to Better Waters 3M Manufactured Under-the-Sink Water Filtration Systems. With their advanced technology, unbeatable performance, and unparalleled convenience, these devices are the epitome of excellence in the market. Enjoy the luxury of pure, refreshing water right in your home and make a smart investment in your health and well-being with Better Waters 3M.